SOL Palvelut is a multi-talent in Builder online training; in the future, the company will invest even more extensively in digitalisation and competence development.
SOL Palvelut Oy has been a cus­tomer of Apprix since 2017. Today, all SOL service man­agers and experts com­plete an online induction course created using Apprix Builder before the start of their employment relationship.
From the very beginning, everyone can learn important inform­ation about the company, cus­tomer service, ergo­nomics, and other key issues. The induc­tions take place in real time and each per­formance is recorded in the system.

Merja Oljakka, Dir­ector, employees devel­oping and coach at SOL Palvelut Oy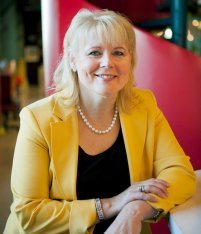 The employees choose the best suitable time and means for the induction: com­puter or cell phone. The man­agers can check from the stat­istics view of the Builder learning envir­onment who have com­pleted the induction and how they have responded to the questions.
Cleaning and premises ser­vices make up SOL's largest unit, but induc­tions also cover real estate, per­sonnel, security, and laundry ser­vices. According to Oljakka's estimate, SOL employs some 10,000 people in Finland and 4,000 people abroad. For the time being, Builder induc­tions are used in Finland only.
Oljakka praises Builder's ease of use:
Com­piling online materials is simple and easy. When cre­ating induc­tions, we follow the "learning-by-doing" principle.
Online training as an important component of competence development
In addition to intro­duc­tions, Apprix's easy-to-use Builder tool has also been applied for cre­ating field-spe­cific training courses for the various needs of the group. With the increase in remote working in 2020, the importance of online training has proven to be tre­mendous, espe­cially for the office personnel.
In the future, the sig­ni­ficance of digit­al­isation will be emphasized further. For example, we are cur­rently working on security training for a third party and on a real estate ser­vices induction program, Oljakka says.
One of the chal­lenges char­ac­ter­istic to SOL training courses is that according to Oljakka, about 30% of their per­sonnel in Finland speak a lan­guage other than Finnish as their mother tongue. Because of this, English is often the training lan­guage, but the ped­agogy behind the training courses is also of great importance.
For­tu­nately, the multi-channel training tool acknow­ledges dif­ferent learners, Oljakka says.
Oljakka is pleased with the co-oper­ation with Apprix:
The co-oper­ation has really worked well; we have enjoyed good service and quick response to our ques­tions. Apprix has also mod­ified their software to meet our needs".
Hygiene trainings 2020
The COVID-19 era ship cleaning course was designed and drafted in co-oper­ation between SOL and the end cus­tomer. Apprix carried out the imple­ment­ation for SOL.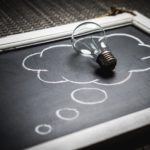 Did you like this article?
Read more inform­ation on SOL as an employer:
Working for SOL (link to SOL-website)