At Atria, employment relationships are long-lasting and investments into people's skills considerable. Atria's HR team organises personnel training with a big heart and proven tools.
When the mapping of a new online eLearning envir­onment com­menced at Atria in 2018, there were numerous cri­teria. One of the cri­teria important for the Finnish food giant was Finland-based oper­ation. In addition, HR needed an easy-to-use tool for arrangement of our training courses. At the same time, needs-based assistance with tech­nical adjust­ments and con­tents was important.
Even­tually, we arrived at an online tool instead of a learning envir­onment. Builder has proven to be a good solution for both training pro­viders and participants.

Kaija Ketola-Annala, HRD Manager, Atria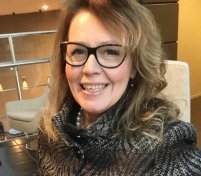 In con­nection with the com­mis­sioning, Apprix arranged Builder user training for some 20 Atria employees, including Ketola-Annala and Tytti Isokangas, Per­sonnel Devel­opment Expert.
Induction for summer employees, induction and in-service training for man­agers, and online courses common for all on occu­pa­tional safety, inform­ation security, respons­ib­ility, and product safety, for example – Atria's Builder training system is not only com­pre­hensive, but also of high quality. This is real proof of investment in people and expertise.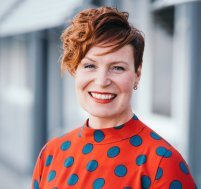 Builder has proven to be a prac­tical tool for us, since its oper­ating logic is easy to under­stand, Isokangas says.

Tytti Isokangas, HR Spe­cialist, Atria
Atria's own Builder fans
Atria's first Builder training related to the induction of summer employees in spring 2019. It was arranged by Apprix. The support of Apprix's content pro­duction and Builder devel­opment team has also been used after­wards, but Atria's own per­sonnel primarily create the contents.
At present, there are even some Builder fans among the people cre­ating the training courses, Isokangas says and laughs.
At Atria, Isokangas is the Builder training support person and the final instance asked to go through the ped­agogy and structure of courses created by others before the release. Motiv­ation and know­ledge inter­n­al­isation are issues important for Isokangas. Both she and Ketola-Annala have strong HRD exper­ience and a human­istic approach to work:
Builder as part of Atria's learning environment
At Atria, Builder is being integ­rated into the Sympa HR system.
Builder's stat­istics are of great value to us: each online course com­pleted is registered in our system, which means that we can monitor course per­form­ances, Ketola-Annala says.
For example, about a thousand people take induction courses at Atria, but the actual number varies from course to course.
The trainings are becoming self-sus­tained: There are mul­tiple requests for new courses also from outside the actual project team. The tool has proven its worth, which is great, Isokangas emphasizes.
External video­graphers and edu­ca­tional insti­tu­tions have been involved as co-oper­ation partners in the cre­ation of training courses at Atria. For example, a short course on the special diets offered by the staff canteen was the final project of a Bachelor's degree student.
Atria's hybrid model: On-site training and web courses
In the training of Atria's per­sonnel, the hybrid model con­sisting of digital training courses in par­allel with on-site training is pre­ferred. According to Ketola-Annala, this ensures com­pliance with Atria's spirit and con­tinuous learning:
Rein­forcement of the things learned through Builder training courses sup­ports the hybrid model well – and the feedback from the par­ti­cipants is also important for the whole.
The COVID-19 era has not influ­enced Atria's training topics in itself, but the sig­ni­ficance of digital training has been on the rise.
The Builder tool is easy to adopt, and selling the about 30-minute Builder training courses to the par­ti­cipants is easy, since the courses can be taken any­where and anytime – even using your cell phone, Ketola-Annala sums up.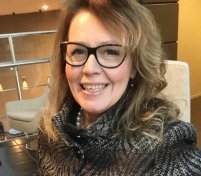 Apprix Builder is just an example of how Atria invests in continuous learning with an emphasis on pedagogy, motivation, and development.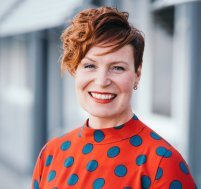 TOP 3 Builder features in Atria:
1. Apprix Builder is a tool for making pro­fes­sional online training courses. Builder can be used to create courses that take into account the cor­porate image. The courses are visual, func­tional, and support learning ped­ago­gically. The accu­mu­lating course per­formance data also allows monitoring.
2. For the best pro­fes­sional results, take the time to learn Builder's oper­a­tional logic properly. Builder is an easy-to-use and straight­forward tool. The user training arranged by Apprix's Builder team has been the key to cre­ating excellent courses.
3. Co-oper­ation with Apprix's Builder team has been trouble-free. Our ques­tions have always been answered and all of our problems resolved. Our devel­opment ideas and company-spe­cific needs have also been listened to with a keen ear and always accepted with enthu­siasm. The co-working spirit has been truly strong!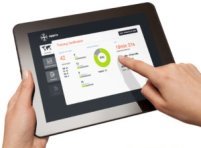 ---
Would you like our help in developing the training procedures of your company for the benefit of both people and business?