The Valmet Automotive way to ensure successful personnel induction: the goal is easily accessible and equal information for everyone!
In 2018, Valmet Automotive was looking for new employee induction practices. At the time, new employees were inducted on-site, which meant that the respective supervisor was largely responsible for the success of the induction.
For us, it was challenging to monitor the quality of the induction arranged, and it was not possible to guarantee equal distribution of information among all the employees.

Valmet Automotive, Talent Management Specialist Ira Silvendoin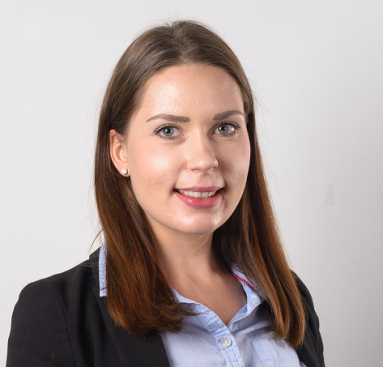 Goal No. 1 achieved: Information is conveniently available!
The transfer of induction and training courses to the Builder online environment has led to achieving Valmet Automotive's original goal, convenient access to information. The need for classroom training has reduced and the change has brought the desired flexibility to the creation of training courses.
In the past, for example, employees might have had problems with being at a specific place at a specific time. Now, employees can participate in the induction at the time best suitable for them.
After the transfer to Builder, the training completion percentage has risen dramatically, Silvendoin says with delight.
Builder's inherent ease of use has been a pleasant surprise for others at Valmet Automotive as well. In Finland alone, about 600 employees are actively involved in training. With the help of Builder, some of the training courses can also be arranged for the entire staff of the company, which includes some 4,000 people. In-house Builder training courses at Valmet Automotive are put together by a few experts, for whom this is a side task.
Need for pedagogical expertise
Silvendoin praises the technical ease of use of the tool, but has also recognised the need for pedagogical expertise in the company. Apprix has gladly taken up this challenge – after all, pedagogically created personnel training models are among Apprix's special strengths.
Jesse Jokinen from Apprix admits the pedagogical challenge of personnel training in many customer companies:
Companies have accumulated extensive knowhow and expertise, but distribution of the information to all employees in an inspiring and consistent way is often a major challenge. As a company, Valmet Automotive has been strong enough to recognise this need. It is a good premise for success, Jokinen says.
TOP3 Valmet Automotive pros in favour of the Apprix Builder® training tool:
Well-done groundwork in accordance with the brand
Excellent feedback from end users
Arranging induction for a large number of employees is made easier for the managers.