Apprix Builder® – the solution for interactive learning
Interactive online training courses implemented using Apprix Builder are an effective way for introducing an employee, customer, or partner to a new task or topic – anywhere, anytime.
Apprix Builder® is a SaaS service that facilitates implementation of high-quality online training also on your own. We offer our customers technical support and user training, as well as strong contribution to data collection, expertise sharing, system integration and statistics.
The strengths of the Apprix Builder® training tool include ease of use, interactivity, validation of learning, strong statistics, and the possibility for versatile integrations. Builder is compatible with most HR systems, LMS and access control systems, and works seamlessly in all network environments.
Motivating and engaging eLearning as the starting point
If your goal is motivated and skilful personnel, we'll take care of the rest.
See examples of our training topics:

Have you recognised your training needs?
Based on 20 years of experience, we know that recognition of the need for expertise is a good start.
Invest some time in your own demo and learn that achievement of the goal of uniform, easy-to-use and effective online training is easier than you think.
Safe and reliable SaaS service for demanding use
Excellent quality of our training courses is guaranteed by proven and secure SaaS service, more than 1,500 published Builder trainings and 80,000 Builder uses per month. Our key customers include a number of Finnish and international companies: YIT, Fazer, Atria, Gasum, Finavia, Elenia, Kekkilä, Konecranes, Orion, SOL Palvelut, and Altia. Considering this, a Builder training can involve thousands of employees.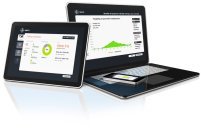 The extensive possibilities offered by Apprix Builder®:
Evaluation of the target group and objectives

Look-and-feel complying with the customer's brand guidelines

SaaS service that can be managed using different browsers regardless of time and place

Easy-to-use and engaging training elements

Statistics and integrations into different systems

Mapping and validation of skills

Uniform training basis for an unlimited number of trainees

Pedagogically designed training process

User motivation and sparring

Storytelling and use of gamification

Presentation graphics and visual observation models

Pilot group testing and training launching

Upkeep of standards and certificates through regularly updated training

Constant data collection from desired target groups

A training solution easy to introduce and manage
What about the turnkey content package?
We implement online training on TURNKEY basis, which includes a customer-specific visual look, design, content production, data collection and statistics.
We can also provide technical assistance to cover every need, guidance, sparring, and high-quality content production – in other words, the exact support our customers need to keep up the ongoing learning and motivation process of their personnel.