Apprix Builder® – the solution for interactive learning
Interactive online training courses implemented using Apprix Builder are an effective way for introducing an employee, customer, or partner to a new task or topic – anywhere, anytime.
Apprix Builder® is a SaaS service that facil­itates imple­ment­ation of high-quality online training also on your own. We offer our cus­tomers tech­nical support and user training, as well as strong con­tri­bution to data col­lection, expertise sharing, system integ­ration and statistics.
The strengths of the Apprix Builder® training tool include ease of use, inter­activity, val­id­ation of learning, strong stat­istics, and the pos­sib­ility for ver­satile integ­ra­tions. Builder is com­patible with most HR systems, LMS and access control systems, and works seam­lessly in all network environments.
Motivating and engaging eLearning as the starting point
If your goal is motivated and skilful per­sonnel, we'll take care of the rest.
See examples of our training topics:

Have you recognised your training needs?
Based on 20 years of exper­ience, we know that recog­nition of the need for expertise is a good start.
Invest some time in your own demo and learn that achievement of the goal of uniform, easy-to-use and effective online training is easier than you think.
Safe and reliable SaaS service for demanding use
Excellent quality of our training courses is guar­anteed by proven and secure SaaS service, more than 1,500 pub­lished Builder trainings and 80,000 Builder uses per month. Our key cus­tomers include a number of Finnish and inter­na­tional com­panies: YIT, Fazer, Atria, Gasum, Finavia, Elenia, Kekkilä, Konecranes, Orion, SOL Palvelut, and Altia. Con­sid­ering this, a Builder training can involve thou­sands of employees.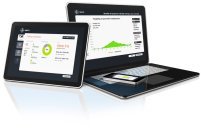 The extensive possibilities offered by Apprix Builder®:
Eval­u­ation of the target group and objectives

Look-and-feel com­plying with the customer's brand guidelines

SaaS service that can be managed using dif­ferent browsers regardless of time and place

Easy-to-use and engaging training elements

Stat­istics and integ­ra­tions into dif­ferent systems

Mapping and val­id­ation of skills

Uniform training basis for an unlimited number of trainees

Ped­ago­gically designed training process

User motiv­ation and sparring

Storytelling and use of gamification

Present­ation graphics and visual obser­vation models

Pilot group testing and training launching

Upkeep of standards and cer­ti­ficates through reg­u­larly updated training

Con­stant data col­lection from desired target groups

A training solution easy to introduce and manage
What about the turnkey content package?
We implement online training on TURNKEY basis, which includes a cus­tomer-spe­cific visual look, design, content pro­duction, data col­lection and statistics.
We can also provide tech­nical assistance to cover every need, guidance, sparring, and high-quality content pro­duction – in other words, the exact support our cus­tomers need to keep up the ongoing learning and motiv­ation process of their personnel.