Personnel training courses of Elenia, an electricity distribution company and a provider of energy industry services went digital in the spring of 2018. In addition to the company's own personnel, the target group of the training courses also includes personnel of partner companies.
Elenia Oy deployed Apprix Builder in the spring of 2018. For Elenia, the Builder is the first elec­tronic eLearning envir­onment and, in addition to the staff of the entire Group, it's also offered to per­sonnel of several partner companies.
The decision to start using Builder was made based on ten­dering and ver­satile expert ana­lysis. According to pre­lim­inary reviews, the Builder eLearning tool was found to be the most suitable of all the altern­atives on offer. Now, in 2021, the most appre­ciated feature of the tool is the sim­plicity of course creation.
"Builder changed the per­sonnel training prac­tices since it was first launched in 2018. Now everyone can go through the pre-defined ori­ent­ation packages at the time most suitable for work. Veri­fic­ation of learning and skills is also easy, because it is pos­sible to integrate a final test into the eLearning course. In 2020 we developed the tool further and now all course per­formance results are auto­mat­ically stored in our HRM system linked to the per­sonal data," says Tiia Asikainen, the person in charge of human resource devel­opment at Elenia.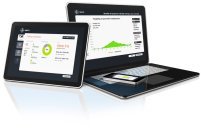 The eLearning tool has mostly pro­duced pos­itive feedback. There are now dozens of dif­ferent training courses in use, which have been created by the staff of Elenia on their own. Some of the courses are man­datory for the staff; in addition to these courses, there are also several other oblig­atory training courses, depending on job duties.
There are several Builder content pro­ducers at Elenia, and each of them is responsible for oper­a­tional cre­ation of the courses and main­taining them in their par­ticular oper­ating segment:
"The ele­ments and the usage prac­tices provided by the Builder are easy to take over. New­comers are often told that it is like cre­ating a Power­Point file. New content cre­ators have been sur­prised by how easy Builder is in use. I myself appre­ciate the added pos­sib­ility of visu­al­ising a course. The vast image bank of our company provides added value to that."

Tiia Asikainen
In the Builder envir­onment we do not speak about indi­vidual pages or slides, but of ele­ments. Ele­ments can include images, videos, texts, voices, various ques­tions and infographics. In cooper­ation with Apprix, Elenia has created its own Builder envir­onment which takes into account require­ments spe­cific to Elenia. The cus­tomer is extremely sat­isfied with the cooperation.
Mikko Eskelinen from Apprix is also given credits:
Working with Mikko has been both pro­ductive as well as enjoyable. Even the most chal­lenging tasks have been com­pleted and the entire setup has been handled in a cus­tomer-ori­ented manner.
Elenia will con­tinue to invest in ori­ent­ation of staff and in high-quality digital content:
"It is obvious that the chal­lenging year 2020 has also changed the employee ori­ent­ation prac­tices. Luckily, we had already put excellent tools in place for it. At present our devel­opment focus is on the external doc­u­ment­ation of Builder in terms of the per­formance of our own per­sonnel as well as that of our partner network."
---
Have you used the Builder eLearning tool to learn a job duty or a new topic? Would you share your experience with us?