Lifelong learning ensures that employees stay up to date with the latest trends, technologies and innovations in their own field. In this blog post, we examine the benefits of lifelong learning from the perspective of the employer and the employee.
Online trainings offer employees much more than security training, legal training or an overview of the results of the company's sustainability program. The trainings promote lifelong learning and offer the employee a trump card in the modern world. Lifelong learning means continuing learning throughout life at different stages, not just during school.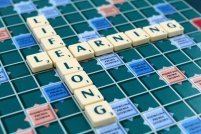 Investing in employees' skills improves the competitiveness of both the company and the individual. However, this does not mean that educated employees run away from trying their wings on the labor market. The professional development obtained through lifelong learning improves the commitment of employees to the employer and strengthens well-being at work. When the employee's skills and competence accumulate, the perception of one's own competence also improves and work becomes even more meaningful. In addition, supporting lifelong learning shows employees that their development and success are important to the company. This can increase employee commitment to the organization and improve their motivation.
Skilled and qualified employees are usually also more productive and efficient in their work. When the skill level of employees remains high and they have the necessary skills to perform their tasks, the organization can expect improved productivity and efficiency. This can have a positive effect on the company's result and competitiveness.
Studies have shown that the brain benefits from continuous learning. Learning new things and solving challenges strengthen brain function and can even slow down the effects of aging on cognitive functions. Lifelong learning can indeed help you stay mentally sharp and improve memory and attention. As working careers get longer, an individual's cognitive and physical ability is also key from the employer's point of view.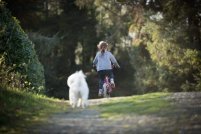 Employers who support and encourage lifelong learning can create a dynamic and successful work environment that benefits both individuals and the organization as a whole. In a changing business environment, organizations constantly face new challenges and needs for change. Employees who are used to continuous learning are likely to be more ready to adapt to changes and take on new tasks. This can help the organization succeed in the change and strengthen its competitive position.
Henni Turkia-Tiensuu
Content & Communications Manager
Apprix Oy
Articles from the same author