You are welcome to review our new web pages in English. We hope you find them user-friendly, instructive & inspirational.
You will find that the content of our website is more ver­satile than it used to be, con­taining tech­nical inform­ation on how to deploy our Builder training tool and inform­ation about the exper­ience of our cus­tomers in using it.
We have also col­lected some user feedback stories about the Builder training course: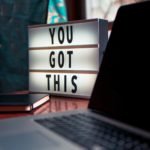 "The ori­ent­ation process was really pleasant. It was lively, inspiring and innovative."

"I liked it. Finally, a test that was cool to take."
Our cor­porate cus­tomers appre­ciate the inclusive learning method and they under­stand how data obtained from the Builder tool help to map, for instance, the resources and devel­opment needs of a business.
Do you have feedback?
Did you find the inform­ation you needed on our website? Was some­thing missing or do you need some­thing else?
You are welcome to contact our spe­cialist and give your feedback. And please don't hes­itate to ask us if you have any questions.
Stay tuned!
We intend to launch apprix​.fi in Swedish and Italian later this year.