How were you inducted to your duties in your current job? Do you remember how you felt on your first day as a young summer worker or trainee?
The global pandemic has put companies in a tight spot. Skilled and motivated personnel are of paramount importance for every company, but how do we transfer everyday learning experiences online now that remote working is so commonplace?
For most learners, practical demonstration is a good and pleasant learning strategy. Just like in elementary school: First, the teacher shows how to make a loop using the knitting needles. Next, YOU can try. After you have tried, the teacher gives feedback and encourages you to proceed and develop further.
At Apprix, we also rely on practical approach, strong pedagogy, and interaction. We have a wide range of various safety inductions, compliance courses, and specific HR and sales training courses on our virtual knitting needles. We tailor every training course we have created to our customers' needs, so as to maintain end user learning and good motivation.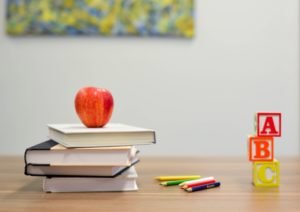 Ference Marton is a Swedish educational psychologist who introduced the distinction between deep and surface approaches to learning. Surface learning largely emphasizes memorizing, while deep learning aims at reflection of what has been learned and mastery of the big picture.
Deep learning is implemented in Builder courses by bringing daily work life situations and practices to the trainees' knowledge and involving them in constructive interaction on the topic learned. The trainees themselves, their knowledge and experience, play the main role. How they can utilise the contents of each training course in their work, and how their professional skills reinforce the different functions of a company or community.
Competence & digitalisation
Apprix's Jesse Jokinen has been involved in the development of digital learning environments ever since 2001.
For our customers, a structured and high-quality personnel training system has meant clear contribution to competence and digitalisation. In the long term, this contribution is also a potent competitive advantage – today, securing business continuity requires strong and up-to-date choices from all of us

Jesse Jokinen, Managing Partner, Apprix Oy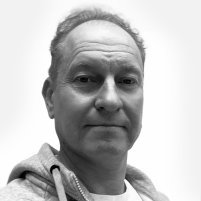 According to Jokinen, the global COVID-19 pandemic has put many companies in a tight spot: naturally, comprehensive communication of safety and hygiene instructions to the entire personnel is a major challenge for many companies, but on the other hand, the increase in teleworking, for example, also has indirect consequences. In practice, this can manifest, for example, in uncertainty related to new employee inductions and acquisition of additional skills necessary from the viewpoint of work tasks.
Unfortunately, such tendencies have also led to superabundance of various webinars and online training tools; the range offered is varied indeed.
At Apprix, simulation of actual work life situations is considered very important in our courses. In our experience, the best results are achieved through interaction and inclusion, but motivation is an important factor as well. For our customers, our Builder training courses constitute an important part of the company's internal communication, employer image and values, Jokinen says.