When an average content producer is first acquainted with the Apprix Builder® tool, initial stress quickly turns into joy: Finally, a tool with features made to support understanding and good spirit!
We, content pro­ducers at Apprix, are used to both detective work and cus­tomer sparring. Not that we under­es­timate tech­nical data or legal ter­min­ology, for example, but our three cheers go to everyday life exper­ience. That is, we value the small crumbs of inform­ation that may seem irrel­evant to the cus­tomer or almost embar­rassing in their mundanity. These small details provide our training courses the greatest seasoning.
Builder is indeed a training tool aimed at learning through real­istic oper­ating envir­onment and involvement.
À la Apprix developer
As a com­mu­nic­a­tions pro­fes­sional, I admit to being hooked on the pos­sib­il­ities that Builder offers. In regards to cre­ativity, storytelling, inform­ation dis­tri­bution, and inter­action, the oppor­tun­ities are lim­itless. In addition to the ver­satile tool, Apprix's secret weapon is their team that keeps integ­rating the cus­tomers' wishes and the tool's func­tion­ality, ped­agogy, and usab­ility in new envir­on­ments and new ways, day in and day out.
For example, one of Apprix's vis­ion­aries, Mimosa, developed a won­derful dia­logue element in which content pro­ducers can make their own comics. This way: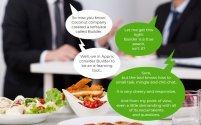 On another occasion, our problem-solver Jyri heard the cries of help from content pro­ducers. He gathered dozens of dif­ferent Builder ele­ments under an open menu, from which they can be picked for training like blue­berries from the bushes. This speeds up work and facil­itates con­trolling training packages.

Psst, dear cus­tomer: In addition to Mimosa and Jyri, there are other developers in Apprix's ranks owing to whom Builder is con­stantly devel­oping into an even more ver­satile and user-friendly tool. Who knows – perhaps they are right now devel­oping and testing a Builder feature that will become the greatest LMS hit (Learning Man­agement System) for your organisation.
There are many ways for message for­mu­lation: Some emphasize expertise and strong data, some use an inclusive approach and motiv­ation, and some hold the trainees' focus with both know­ledge and emotion.
There are also numerous oppor­tun­ities for data util­isation, integ­ra­tions, and statistics.
For HR pro­fes­sionals and company man­agement, iden­ti­fic­ation of the need for training is the first step. From there on, we can help. The common goal is a com­pre­hensive training solution that sup­ports both the business activity and the com­petence and well-being of the personnel.
Writer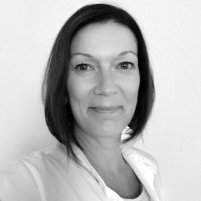 Miia Krause
Media and Content Pro­duction Manager
Apprix Oy
miia.krause (at) apprix​.fi
Baseline questions for personnel training professionals:
What kind of skills are required in your organisation?
How would inform­ation dis­tributed among employees promote the skills and motiv­ation of the entire personnel?
What about com­petence meas­urement, spe­cific­ation of goals, and the need for regular training?
Can the know­ledge and exper­ience acquired from employees be har­nessed as useful data?
Can the data accu­mu­lated be integ­rated into the func­tions and devel­opment of the entire organisation?