MEDIA RELEASE 9/2020
Increase in COVID-19 infection rate and poor compliance with recommendations to combat the virus have caused concerns that Apprix Oy seeks to prevent through inclusive online training.
When a small Finnish company reports that it is about to distribute COVID-19 information produced by the Finnish Institute for Health and Welfare (THL) free of charge to its customers, this does not seem strange. Or does it?
Apprix Oy's key customers include such Finnish/international companies as YIT, Valmet Automotive, Fazer, Atria, Gasum, Finavia, Elenia, Kekkilä, Konecranes, Orion, SOL Palvelut, and Altia.
According to a conservative estimate, our personnel training involves tens of thousands of employees in Finland and abroad. We hope for our free OUR HYGIENE training to reach as many employees in various positions as possible, because protecting them against virus infections is of paramount importance for us as well.

Mikko Eskelinen, Managing Partner, Apprix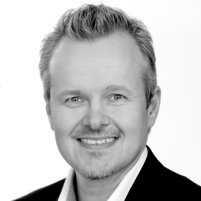 According to Eskelinen, the companies that invest in digital personnel training are currently in a strong position, while many other Finnish companies are facing major challenges. For example, as the share of remote working increases, introduction of new digital tools and inductions, occupational safety, data security and coping at work trouble many corporate decision-makers and HR professionals right now.
We have always been creating online training courses for rather different working communities, from cleaners to lawyers. In case of this hygiene training as well, our objective is to involve various employees in thinking about the importance of hygiene guidelines and their own ways of working in everyday life for the entire working community.
Official information on interactive Builder basis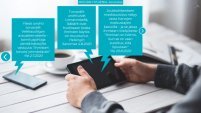 The free OUR HYGIENE training course has been created in Apprix's own Builder learning environment, the efficiency of which is based on interaction and pedagogy. The user is encouraged to think about his or her situation and challenged to take interest in the topic through information content and tasks. No personal data is collected or stored under the training. Taking the training does not commit you to anything.
Both Eskelinen and Apprix's other Managing Partner, Jesse Jokinen, have been pioneers in laying the foundations for inclusive and efficient digital personnel training courses ever since the turn of the millennium. Even though the sector has developed wildly, digital tools alone are not sufficient as prerequisites for creation of training courses that actually work in practice:
In our case, pedagogical methods and strong practical experience go hand in hand with digital innovation. We feel that practical training courses built on a pedagogical basis improve the personnel's skills, motivation, and the sense of community – this is exactly the contribution we need right now on a broad front. In the longer term, it is a matter of securing the entire company's business, Jokinen states.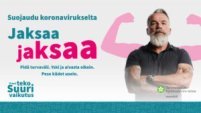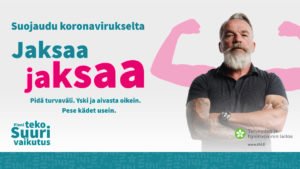 The OUR HYGIENE training course distributed by Apprix is based on information content provided by THL – as such, the recommendations are familiar to many, but the aim of the course is to motivate people to comply with them in their daily work life.
We have lived in the midst of restrictions and recommendations for half a year now. The feelings that such a situation evokes in people have been highlighted in the media. Some people are more concerned as the infection rate rises, whereas others are fed up with constant hand washing and distance keeping. Our objective is to remind that as the situation lingers on, caution and adherence to recommendations is of primary importance for both individuals and working communities, Jokinen says.
Jokinen also emphasizes the importance of doing things together:
As a small Finnish company, we want to demonstrate by our example that every contribution to supporting official guidelines is important. All of us can participate in the prevention of COVID-19 infections.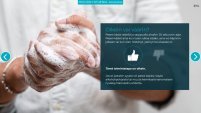 Links:
Link to free OUR HYGIENE training course: https://builder.apprix.fi/b/e/uWG4kHDi/index.html?mid=7tKhdE1U
NOTE: The OUR HYGIENE training course created using the Apprix Builder tool is in Finnish, but the course can be translated into different languages and can also be adapted to industry-specific or job-specific needs!