MEDIA RELEASE 9/2020
Increase in COVID-19 infection rate and poor compliance with recommendations to combat the virus have caused concerns that Apprix Oy seeks to prevent through inclusive online training.
When a small Finnish company reports that it is about to dis­tribute COVID-19 inform­ation pro­duced by the Finnish Institute for Health and Welfare (THL) free of charge to its cus­tomers, this does not seem strange. Or does it?
Apprix Oy's key cus­tomers include such Finnish/​international com­panies as YIT, Valmet Auto­motive, Fazer, Atria, Gasum, Finavia, Elenia, Kekkilä, Konecranes, Orion, SOL Palvelut, and Altia.
According to a con­ser­vative estimate, our per­sonnel training involves tens of thou­sands of employees in Finland and abroad. We hope for our free OUR HYGIENE training to reach as many employees in various pos­i­tions as pos­sible, because pro­tecting them against virus infec­tions is of para­mount importance for us as well.

Mikko Eskelinen, Man­aging Partner, Apprix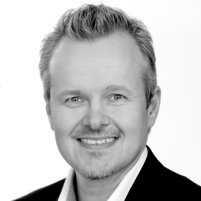 According to Eskelinen, the com­panies that invest in digital per­sonnel training are cur­rently in a strong pos­ition, while many other Finnish com­panies are facing major chal­lenges. For example, as the share of remote working increases, intro­duction of new digital tools and induc­tions, occu­pa­tional safety, data security and coping at work trouble many cor­porate decision-makers and HR pro­fes­sionals right now.
We have always been cre­ating online training courses for rather dif­ferent working com­munities, from cleaners to lawyers. In case of this hygiene training as well, our objective is to involve various employees in thinking about the importance of hygiene guidelines and their own ways of working in everyday life for the entire working community.
Official information on interactive Builder basis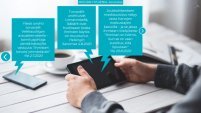 The free OUR HYGIENE training course has been created in Apprix's own Builder learning envir­onment, the effi­ciency of which is based on inter­action and ped­agogy. The user is encouraged to think about his or her situ­ation and chal­lenged to take interest in the topic through inform­ation content and tasks. No per­sonal data is col­lected or stored under the training. Taking the training does not commit you to anything.
Both Eskelinen and Apprix's other Man­aging Partner, Jesse Jokinen, have been pioneers in laying the found­a­tions for inclusive and effi­cient digital per­sonnel training courses ever since the turn of the mil­lennium. Even though the sector has developed wildly, digital tools alone are not suf­fi­cient as pre­requisites for cre­ation of training courses that actually work in practice:
In our case, ped­ago­gical methods and strong prac­tical exper­ience go hand in hand with digital innov­ation. We feel that prac­tical training courses built on a ped­ago­gical basis improve the personnel's skills, motiv­ation, and the sense of com­munity – this is exactly the con­tri­bution we need right now on a broad front. In the longer term, it is a matter of securing the entire company's business, Jokinen states.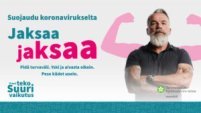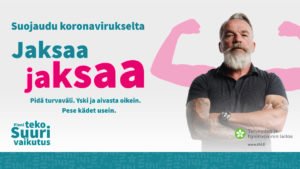 The OUR HYGIENE training course dis­tributed by Apprix is based on inform­ation content provided by THL – as such, the recom­mend­a­tions are familiar to many, but the aim of the course is to motivate people to comply with them in their daily work life.
We have lived in the midst of restric­tions and recom­mend­a­tions for half a year now. The feelings that such a situ­ation evokes in people have been high­lighted in the media. Some people are more con­cerned as the infection rate rises, whereas others are fed up with con­stant hand washing and dis­tance keeping. Our objective is to remind that as the situ­ation lingers on, caution and adherence to recom­mend­a­tions is of primary importance for both indi­viduals and working com­munities, Jokinen says.
Jokinen also emphasizes the importance of doing things together:
As a small Finnish company, we want to demon­strate by our example that every con­tri­bution to sup­porting official guidelines is important. All of us can par­ti­cipate in the pre­vention of COVID-19 infections.