The inclusive online training common for everyone promotes occupational safety. We have about 20 years of experience in digital personnel training and the same objective as our customers – zero accidents at work.
When a customer brings up the subject of occu­pa­tional safety training, the first ques­tions are often related to industry- or company-spe­cific pri­o­rities. To chal­lenges and oppor­tu­nities that are being focused on in the company. To risks that might be related to indi­vidual pro­cesses, but which are also essential for the entire business.
Often, the starting point is that huge resources have been sac­ri­ficed on the company's safety training, but the results are poor or uncertain. Each induction is a burden for the super­visors: training mate­rials and imple­men­tation methods vary. In the worst case, the general occu­pa­tional safety level is impaired, com­pe­tence is not assured and even grave occu­pa­tional acci­dents become pos­sible. This in turn leads to an even greater need for training, per­petual insuf­fi­ciency of resources and ina­dequate quality of training.
On this figu­rative tre­admill, the idea of a unified, moti­vating, and practical occu­pa­tional safety training for eve­ryone seems nothing but perfect. Unified content and proven training for an unli­mited number of people, any­where, anytime.
Occu­pa­tional safety has been among the key sub­jects of Apprix per­sonnel training courses ever since 2001. Along hundreds of safety training courses, we have accu­mu­lated infor­mation on changing pro­ce­dures, dif­ferent fields and work sites in relation to, for example, official gui­de­lines, quality stan­dards, and legis­lative provisions.
What are the first steps when planning a functional occupational safety training course?
1. What are the concrete and mea­su­rable objectives?
Mere per­sonnel training is not suf­fi­cient as the objective of occu­pa­tional safety training. How will training con­tribute to the zero accident objective in the trainee's eve­ryday work? What safety aspects are sig­ni­ficant, how to strengthen both indi­vidual respon­si­bility and the company's common agenda at the same time? At Apprix, we ensure learning and understanding by using case examples to simulate real life situ­a­tions at work. Familiar ope­rating envi­ron­ments and daily work situ­a­tions attract the trainees' attention and motivate them to inter­nalise safety aspects. And when the objective is to improve the trainee's understanding and practical skills, achi­e­vement of the goals can be measured.
2. For whom the training is intended?
Target group awa­reness ensures that the message is deli­vered as effi­ci­ently as pos­sible. At Apprix, we value pedagogy, since in safety matters, understanding is for the benefit of both the indi­vidual and orga­ni­sation. Because of this, Apprix Builder® training courses address the user on a per­sonal level. We pay attention to dif­ferent learners at work sites or offices. For example, in case of mul­tilingual staff, visu­ality and digital per­ception tools are the Alpha and Omega of com­pre­hension. If necessary, we create training courses in dif­ferent lan­guage ver­sions and include addi­tional tasks based on dif­ferent jobs, for example.
3. How does training promote interaction?
Good training is inclusive and gathers feedback. This allows col­lection of huge amounts of data from the par­ti­ci­pants and effi­cient mapping of indi­vidual occu­pa­tional safety obser­va­tions or near misses important from the view­point of deve­lopment work, for example. On the other hand, the focus of sta­tistics is on ensuring learning and mea­suring of the results. With the help of integ­ra­tions, it is made sure that the per­for­mance records of Builder training courses can be reviewed up-to-date in the HR system, for example, and infor­mation on training passed can be input to systems related to access control or con­taining con­fi­dential infor­mation. This way, a single piece of infor­mation can be uti­lised in several cri­tical systems of an orga­ni­sation without com­pro­mising data security.
Efficient occupational safety training – thousands of ways, a single objective
There are limitless pos­si­bi­lities for imple­men­tation: The pro­gress of planning depends on the target group and objectives, field of activity, the company's value base and ope­ration culture, the integ­ra­tions and fun­c­tions desired, stan­dards, and legal aspects.
Cover your partners as well: Safety training can also be shared with the company's co-ope­ration partners – for example, cleaning or real estate main­te­nance staff who should follow common instruc­tions for optimal safety.
In addition to the tips pro­vided, I would con­sider the following objective as a common factor: ZERO ACCI­DENTS AT WORK. It is a strong message to both the company's per­sonnel and out­siders: We care about people here.
Author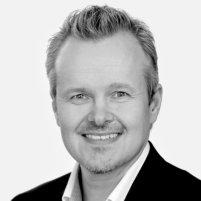 Mikko Eske­linen
Managing Partner
Apprix Oy
Tel. +358 40 078 7738
mikko.eskelinen (a) apprix​.fi
Did you know?
If infor­mation about occu­pa­tional safety is pro­vided in the form of an online training course, you can choose the time and place you prefer. Thus, digi­ta­li­sation is part of user-fri­end­liness, just as Builder's other aids: inte­raction, moti­vation, and peda­go­gi­cally designed structure.
In other words, the ope­ration method we have adopted, which is aimed at understanding and inter­na­li­zation of know­ledge through practice, with intel­li­gible tools and mea­su­rable results.
Book a demo from us!
How is occu­pa­tional safety being pro­moted in your company? Could an inclusive online training common for all be a step towards the zero acci­dents objective?
It is never too early to invest in occu­pa­tional safety – book a demo from us today!