Online trainings – also known as eLearnings – often lack a person who could explain matters, ask and answer questions, instruct forward and ensure knowledge. Due to this teacherless essence of online trainings it´s vital to consider and pay attention to pedagogical aspects and make sure that the training is not just a huge lump of text to be read. When an online training is a pedagogically coherent, inclusive, versatile and practical entity it´s beneficial both to the employee, the employer and to the work community.
Utilizing information
Even though providing information is one part of teaching, it´s essential to remember that transferring information in a one-way manner isn´t pedagogically enough. Actually, anyone able to communicate can share information, but the central point is how it is shared. This is when pedagogy appears. The importance of utilizing the shared information can´t be emphasized too much. In eLearnings this means for instance adding inclusive tasks in the training in order to activate the participants to more than just reading and clicking through the training. The information must be put to use. It needs to be processed and internalized and above all, the information and its significance needs to be linked to practical situations. This pedagogical challenging provides a versatile and pragmatic way to problem solving and what is more, underestimation of participants can be avoided. An example of an inclusive task is a case task. The idea of a case task is to describe a situation or an incident from working life and then inquire a suitable solution or reaction from the participant. Even if the participant answers incorrectly, the correct way of acting is always explained so that the right answer will be clear to the participant. Case task is a highly recommendable task type when there is a need to raise issues or problems occurring in the work community.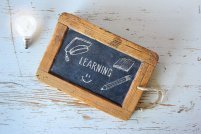 Significance of instruction
A gigantic amount of text to be read, long duration and as tricky final test as anyone can come up with don´t mean that the online training is first-class or even good. In fact, vice versa. Too broad entity without activation, inclusion or visuality makes the training a toil and most likely unmotivating. Instead, it´s advisable to divide the content into sections, which also makes it easier to define the aims and to examine the learning outcomes. Dividing the training into sections is not, however, pedagogically quite sufficient. As there´s no teacher to guide the participant, the language of the training must be clear and the content needs to contain instructing factors. Moreover, the technical execution should not be too complex with too complicated functions and too many clicks. The purpose of technical solutions is actually to make the eLearning clearer and improve its fluency and logistics between the sections. It´s therefore important to create an eLearning that leads and instructs the participant regarding both information and technical procedures. In other words, it must be clear to the participant what the purpose of the training is, what kind of aims there are for the training, how one should proceed within the training, where in the training one is logistically, how to operate on each page and when the training is finished and the accomplishment registered.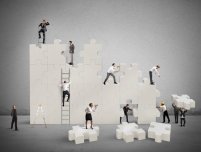 Consider and analyse
In teacherless online pedagogy many such issues need to be told that could be discussed orally in teacher-led training. It´s therefore important to "assume further questions" when producing eLearning content. In other words, it´s necessary to mull over questions that might raise about the content. Here a useful tip is to stick to the subject but extend the handling by providing information on causes, effects, examples and backgrounds. Further information can also be shared via a link for instance if further information is optional. Obligatory further information, instead, is useful and advisable to handle in the form of a task.
When trainings are online it´s easy to collect and save data on learnings outcomes, opinions, views and experiences. But it´s recommendable to also utilize the data. Analysing the participants´ answers in the tasks and final test is useful for the organisation because the analysis provides infromation: Is the employees´ knowhow on an adequate level? Is there some part or detail repeatedly too tricky or difficult to learn? Should the training be modified? This kind of analysis and review of content and results is part of continually improving pedagogic action. Our sales team is happy to help and tell more about it!
Everyone´s benefit
As in pedagogy and project world, also building eLearnings starts from aims. It´s essential to ponder on what kind of knowledge and skills the participant should have after an accomplished eLearning. Creating it starts not until the aims are clear and defined. When eLearnings are produced for working life there is one aim that is particularly highlighted: the ability to utilize and apply in practice and in one´s own actions the knowledge and skills that were learned in the eLearning. Reaching this aim brings indeed not only knowledge and skills but also wider benefit. When a high-quality training requires the individual to mull over one´s own actions, the individual becomes aware of those actions and their significance – both as an individual and as part of a work community. A competent, aware and thoughtful individual is everyone´s benefit.
Apprix provides aid and sparring on adding pedagogical features in eLearnings. In our comprehensive trainings we tell and show how to create pedagogically functioning and quality eLearnings with activating content.
Feel free to contact:
Henni Turkia-Tiensuu
Content & Communication Manager
henni.turkia@apprix.fi
---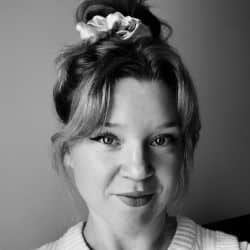 Maija Peltola
Content Designer
Apprix Oy